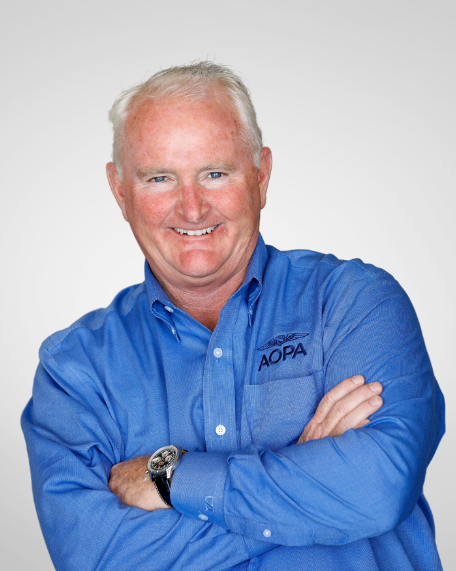 BIO
Mark Baker is the President and CEO of Aircraft Owners and Pilots Association (AOPA). AOPA is the world's largest civil aviation organization. Baker is chairman of AOPA's Political Action Committee; chief executive officer for the AOPA Foundation, president of the International Council of Aircraft Owner and Pilot Associations, representing pilots in 81 countries; and publisher of AOPA Pilot, the world's largest and most influential aviation publication.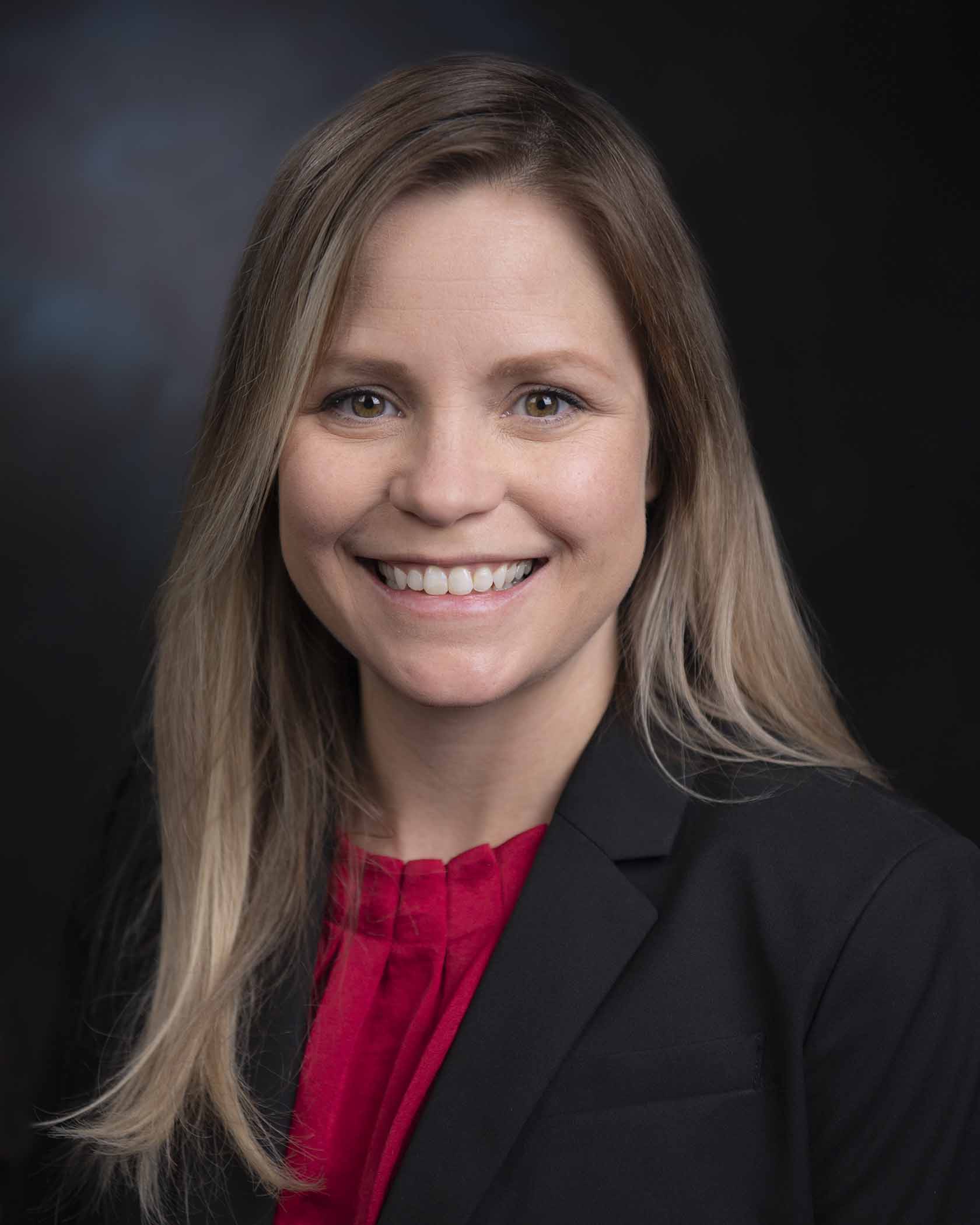 BIO
Toni Mensching is a Flying Test Bed Pilot for Northrop Grumman. She is an aerospace leader with more than 20 years of experience leading technical and pilot recruitment, change management, and flight operations. She has more than 2,500 hours of flight time as an Airline Transport Pilot Certified Flight Instructor. She possesses extensive experience with small businesses, start-ups, and established corporations.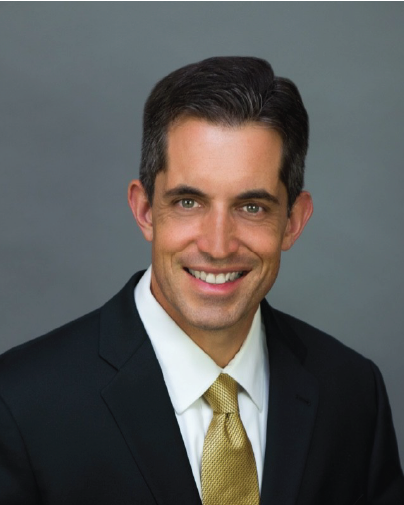 BIO
Scott Glaser is President & CEO of Aerospace Operations, LLC and Chief Test Pilot for Tactical Air Support, Inc. Glaser excelled through the FAA rating system, flying high performance aircraft in dynamic environments. Throughout his career, he has flown 4,100 hours in over 70 types of airplanes, flying a multitude of test, training, and support missions. Glaser's life work has culminated in the foundation of Aerospace Operations. Since combining his experience with some of the greatest professionals in the industry, Glaser's company has become the world's premier aerospace testing, training, and operations organization.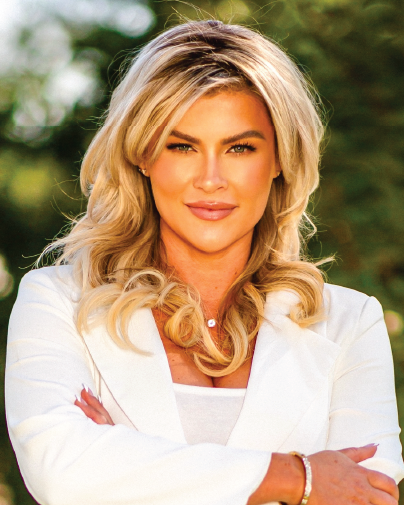 BIO
Erin Lear, also known as "Jet Blondie", is the founder of Lear Avia, Inc. She is the youngest of twelve grandchildren of William (Bill) P. Lear, inventor of the Learjet, Motorola, and the Eight Track Stereo System. Her family's history in the aerospace industry is legendary and has invaluably helped to forge the current state of aviation engineering and business. Lear is on her way to obtaining her pilots' license and is the founder of Birde, the first female aviation academy.
12:30 PM - Registration
1:30 PM - AOPA Rusty Pilots Seminar
The Utah Aeronautics Division is pleased to announce that we have partnered with the Aircraft Owners and Pilots Association (AOPA) and Axiom Aviation to offer premier training for pilots seeking to get back in the air.
AOPA's Rusty Pilots training will be available on the first day of the conference for all interested attendees. Instructor Ted Spitzmiller will teach this highly sought after, 3.5-hour training. The training is free to all AOPA members but advanced registration is required. Non-AOPA members can attend the seminar for $89. Registration will open on April 5, 2023.
Please note that registration for the AOPA Rusty Pilots training is separate from registration for the Utah Aeronautics Conference. Individuals who want to attend both the training and the conference MUST sign up for both. Register HERE
6:00 PM - Welcome Reception
Our Welcome Reception Partner, DroneUp, will kick off the conference with a drone delivery demonstration. Arrive to the conference venue by 6 P.M. as this is an experience you won't want to miss! A buffet dinner will be served on site.
7:30 AM - Registration and Breakfast
8:30 AM - Opening General Session | Toni Mensching and Scott Glaser
This is a husband-and-wife team of test pilots for some of the most amazing aircraft ever built! You can count on them to entertain and inspire with some amusing aviation stories and shared lessons-learned experiences.
9:50 AM - Exhibitor Networking
10:10 AM - Breakout Series
Drone Adoption and Integration Strategies
Kyle Snyder, Michael Best Consultants
Cal Coopsman, Utah State University
Jared Esselman, WSP
Adam Robertson, Fortem Technologies
Getting on the Radar: Communications & Public Engagement for AAM
Muriel Xochimitl, X-Factor Strategic Communications
Michael Logan, Utah State University
Scott Romney, Utah Aeronautics Division
Amber Harrison, Zipline
Operation Excellence with Educators
Amy Monson, Utah State University
Shalyn Drake, Utah State University
11:10 AM - Breakout Series
How AAM Impacts Planning and Zoning
Utah Aeronautics Division Staff
Shawn Milne, Cache County Economic Development
Michael Dyment, NEXA Capital
Senator Wayne Harper, Utah Senate District 16
Mayor Julie Fullmer, Vineyard City
Diversity & Inclusion in Aviation
Josh Kelson, Utah Backcountry Pilots Association
Lisa Konkel, Delta Airlines
Clint Harper, National Aeronautics and Space Administration
Under Pressure: How a Pilot's Mind Operates Under Duress
Richard McSpadden, Aircraft Owners and Pilots Association
12:00 PM - Lunch Keynote | Mark Baker, AOPA President
What do you think lies in the future of aviation? Covering topics like AVGAS, reauthorization, and advanced air mobility, Mark Baker will speak to the available and forthcoming opportunities that sit on the runway to aviation growth and success.
1:30 PM - Exhibitor Networking
2:00 PM - Breakout Series
Meeting of the Minds: An Update with UAMMI & UADA
Tulinda Larsen, Utah Advanced Materials and Manufacturing Initiative
Brian McCann, Utah Aerospace and Defense Association
The Ins and Outs of Backcountry Flying
Wendy Lessig, Recreational Aviation Foundation
Steve Durtschi, Skypark Airport
Alina Pringle, Rocky Mountain Kitplanes
Navigating the Regulatory Landscape: Connecting with the FAA and the Latest Updates
Richard Jeffs, Federal Aviation Administration
Rex Shoell, Experimental Aircraft Association 58
3:15 PM - Snack Break and Networking
3:30 PM - Breakout Series
Revolutionizing the Drone Era
Amber Harrison, Zipline
Brent Klavon, ANRA Technologies Inc
Matthew DeSmit, DroneUp
Gordon Slade, Intermountain Health
Training with BlackCat
Becky Mainardi, BlackCat
Annette Lapkowski, BlackCat
Risk Mitigation for Pilots of Uncrewed Aircraft
Douglas Spotted Eagle, Kuker-Ranken Inc
Paul Damron, UDOT
5:00 PM - Open Night
5:30 PM - Hill Aerospace Tour
The Hill Air Force Museum mobile tour is an experience you won't want to miss! The museum exhibits more than 90 military aircraft, missiles, and aerospace vehicles depicting the history of aviation. Their collection includes a wide variety of ordinance and munitions, an assortment of aerospace ground equipment, military vehicles, uniforms, and thousands of other historical artifacts.
Attendees will meet in the lobby of the Davis Conference Center and carpool to and from the museum. The tour is limited to 100 people and costs $25 per ticket. Conference attendees can register on a first come, first served basis.
5:30 p.m. to 6:30 p.m. | Wednesday, June 21, 2023 | Hill Air Force Base Museum
7:30 AM - Registration and Breakfast
8:30 AM - Morning General Session
Kick off the last day of the conference with an inspirational message from Lisa Wilson, the Deputy Director of Engineering and Operations at UDOT. Following Lisa, we will have an expert panel with three aviation experts from Boeing, Electric Power Systems, and Fortem Technologies: Hayden Shea, Eduardo Martinez, and Greer Carper. Come and learn more about these individuals and the synergistic relationships between their respective well-known organizations. The panelists will also speak about what their work means for the future of AAM in Utah.There will be a Q&A opportunity at the end of the session.
9:40 AM - Breakout Series
Utah Life Elevated: An Update from the Utah Aeronautics Division
Matt Maass, Utah Aeronautics Division
Scott Romney, Utah Aeronautics Division
Greg Peterson, Utah Aeronautics Division
Hill Airforce Base Update
Hill AFB
Unlocking the Potential of Hangar Development: Rental and Leasing Strategies
Brady Frederickson, Salt Lake City
Steve Durtschi, Skypark
Mike Ginter, Aircraft Owners and Pilots Association
10:30 AM - Exhibitor Networking
10:45 AM - Breakout Series
Advancing Airports through Electrification
Paul Wheeler, Airport Cooperative Research Program
Judd Hill, Armstrong Consultants
Nick Holt, Cedar City
Moving to Mastery: Pilot and Mechanic Training
Ted Chester, Precision Propeller
Randy Chesley, Utah State University
Steve Snyder, Duncan Aviation
Building the Future with Air Traffic Control
Randall Parkman, Terminal Radar Approach CONtrol
Eric Marsing, SLC
Frank Elsholz, PVU
Don McFarland, OGD
12:00 PM - Lunch Keynote | Erin Lear, Lear Avia Founder
The aviation industry is facing multiple challenges today. How can you fly against the wind? What does this new era of aviation entail? Known as "Jet Blondie" and the granddaughter of Bill Lear, Erin Lear will share her experiences as she has continued the Lear legacy.
1:30 PM - Hill Air Force Base Tour
Participate in the Hill Air Force Base (AFB) mobile tour with Colonel Holland the afternoon of the last day of the conference! The base's history reflects the heritage of the United States Air Force and the Air Force Materiel Command. It is the second largest base by population and geographical size, and is home to many operational and support missions.
Tour attendees will meet in the lobby of the Davis Conference Center. A shuttle bus will be provided for transportation to and from Hill AFB. The tour is limited to 40 people and costs $25 per ticket. Conference attendees can register on a first come, first served basis.
1:30 p.m. to 4:30 p.m. | Thursday, June 22, 2023 | Hill Air Force Base
1:30 PM - Breakout Series
Building & Certifying an AAM Aircraft
Michael Duke, Double Box Tail Aero
The Switch to Unleaded Fuel
John James, Utah Valley University
The Future of UAS: Aerospace Education, Emergency Programs, and the Cadet Program
Captain Dyke, Civil Air Patrol
Lieutenant Shannon Babb, Civil Air Patrol
Baron Wesemann, USU
2:30 PM - Breakout Series
Discovering Insights from Utah's Statewide Monitoring Program
Les Goldsmith, Virtower LLC
Unlocking the Potential of Regional EAA Chapters
Rex Shoell, EAA 58
Kurt Johnson, EAA 53
TeJay Rasband, EAA 753
Bob Baird, EAA 1519
Debunking the Myths of Stalls, Spins, and Aerobatics
Barry Hancock, Pilot Makers Advanced Flight Academy
3:20 PM - Snack Break and Exhibitor Networking
4:00 PM - Breakout Series
Vertiports: Opportunities and Challenges
Brent Chamberlain, Utah State University
Preparing for Tomorrow's Technician Workforce – AAM & e-Aircraft Integration in Utah
Stephen Ley, Utah Advanced Aviation Maintenance Planning
Josh Nattress, Robotic Skies
Randy Chesley, Utah State University
Jaime Horning, Salt Lake Community College
Shaun Anderson, Southern Utah State
AAM Infrastructure and Advancement through Public-Private Partnerships
Nick Flom, Deloitte
Frank Matus, Thales
5:00 PM - Free Time
6:00 PM - Dinner and Awards Banquet
Enjoy an elegant dinner with industry colleagues! The evening will include an Awards Presentation to the Rookie of the Year, Aviation Professional of the Year, Innovator of the Year, and Partner of the Year. A special Colonel Gail Halvorsen Lifetime Achievement Award will also be given.
If you are attending the conference and would like to bring a guest along with you to the evening reception, evening reception tickets are available for $30. Visit the conference registration site to sign up.